National Save the Sea Turtle Foundation presents donation to NOVA Southeastern University at 10th Annual Sea Turtle day
On Saturday, February 28th, Boca Raton's Gumbo Limbo Nature Center hosted its 10th Annual Sea Turtle Day event to celebrate both the beginning of the 2015 nesting season and the Center's 30-year anniversary as an educational destination for local and international visitors alike. Held each spring, this free, family-friendly event raises public awareness of sea turtle conservation at the the beginning of the sea turtle nesting season, which officially begins March 1st in South Florida. With the discovery of a leatherback nest on February 26th, the turtles again surprised everyone by getting underway even before the season's 'official' start. Each year, over 15 million sea turtle hatchlings leave Florida's beaches, making our State one of the most important places in the world for sea turtle reproduction

Despite some mid-day rain, several thousand people were in attendance to enjoy dozens of environmental and educational booths, children's activities, tours of Gumbo Limbo's sea turtle rehabilitation center, and great food. The Center was awarded with a Proclamation from the City of Boca Raton celebrating Gumbo Limbo's 30th Anniversary, officially designating February 28th as "Gumbo Limbo Nature Center Day".

Now partners, the National Save The Sea Turtle Foundation and the Florida Hawksbill Project welcomed hundreds of curious visitors to their shared display booth, where they were invited to learn more about the Foundation's programs. Coloring books, copies of Outreach Magazine, and turtle stickers were favorite take-aways among the younger visitors, and many people were interested in learning more about how we can protect our resident in-water sea turtle populations.

Later in the day, the National Save The Sea Turtle Foundation presented a check for $5,440 to Nova Southeastern University in support of the important sea turtle nest monitoring work they do in partnership with Broward County's Sea Turtle Conservation Program. These funds were generated through the Foundation's Adopt-A-Nest Program. You can help fund this important work by symbolically "adopting" a sea turtle nest www.savetheseaturtle.org.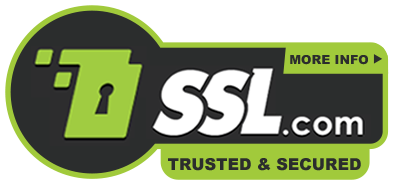 National Save The Sea Turtle Foundation
4419 West Tradewinds Avenue, Ft. Lauderdale Florida 33308
(954) 351-9333 – Toll Free (877) Turtle 3
A NON-PROFIT ORGANIZATION
State of Florida Registration Number CH-2841. Internal Revenue Code 501 (c) (3)
Copyright © National Save The Sea Turtle Foundation, Inc.